The application of CRIRSCO, JORC, NI-43101 and NAEN standards in assessing the geological reserves of metal ores and other solid minerals was considered in practical terms at a seminar in London from 11-17 November 2018.
Mark Campodonic, Director and Consultant, SRK (UK) shared extensive experience in auditing mineral reserves and preparing reports on reserves and reserves with delegates from Kazakhstan and Russian geological and mining companies. This topic is particularly relevant now for the Republic of Kazakhstan, where in 2018 it was decided to introduce international standards for reporting reserves and reserves of KAZRC / CRIRSCO.
Phil Newall, CEO and Dr Yulia Cherepanova from Wardell Armstrong, Luke Balleny from the International Mining and Metallurgical Council, Hilco van Moerkerk, GEOREKA software developer HvM, Michael Pernette from Canadian Geosoft and others also spoke at the seminar.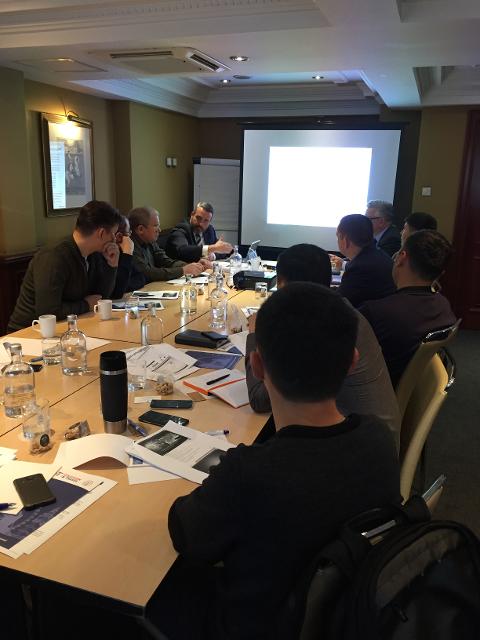 Photo. At presentation by Mark Campodonic, Director and Chief Consultant, SRK (UK) Ltd.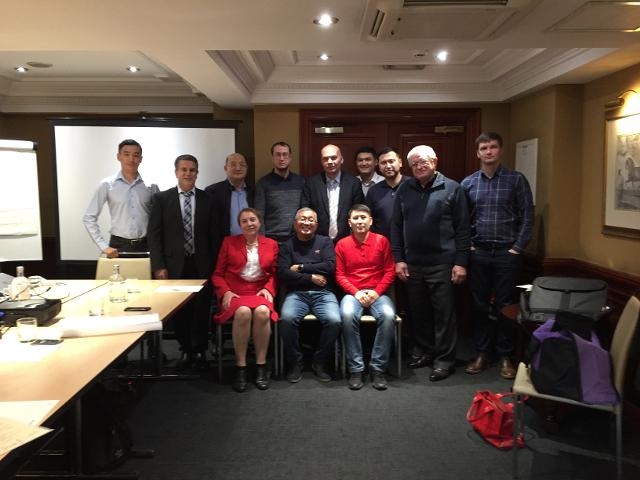 Photo. Seminar attendees – resource geologists from Kazgeology, Altynalmas, Norilsk Nickel and ArsellorMittal Temirtau