In October 2018, Russian and Kazakhstani mining companies visited the highly automated underground mines of the Garpenberg company Boliden and Zinkgruvan of Lundin, as well as the production and engineering center of Epiroc in Orebro, Sweden. The topic of dispatching and digitalization remains extremely relevant. The participants of the technical visit had the opportunity to familiarize themselves with the activities of dispatching centers both on the surface and at the level of 1,100 meters underground, with the software used, to ask questions to the operators, to visit the working complex, to have a look at the equipment in action and to see the digitized mine.
The Russian and Kazakh participants of the seminar had the opportunity to ask a lot of questions to their Swedish colleagues, followed by a discussion on the practical aspects of digitalization, the activities of unmanned vehicles, posting WIFI on working horizons, planning shift work, industrial safety and labor protection, etc.
Representatives of Polymetal, Norilsk Nickel, AltynAlmas, VIST Asia, Vorkutaugol, Uralkali, GSK-Shakhtproekt, RUSAL, Uralmekhanobr (UGMK) and others took part.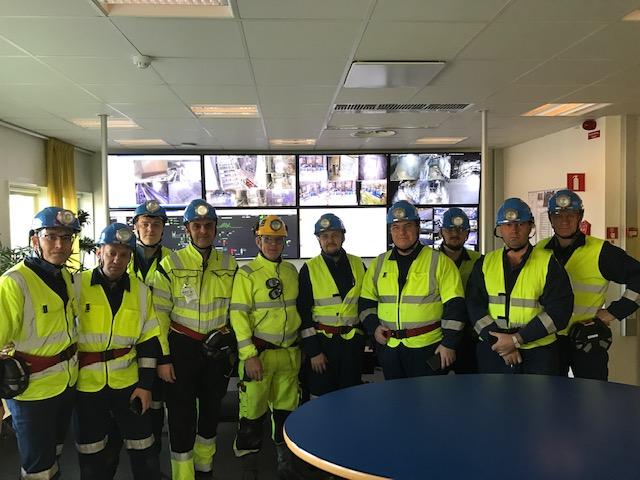 Photo. During a visit to the dispatch control company Boliden at the mine Garpenberg.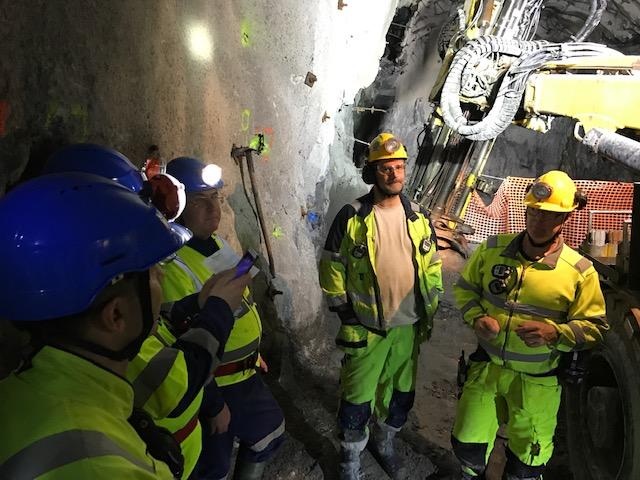 Photo. Visit the working space and familiarize yourself with the drilling operations.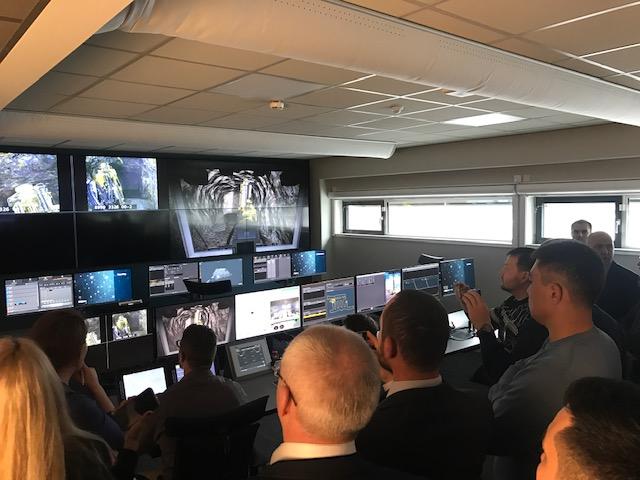 Photo. Demonstration of remote control of the "Mine of the future" equipment and software testing while managing a digitized mine at Epiroc.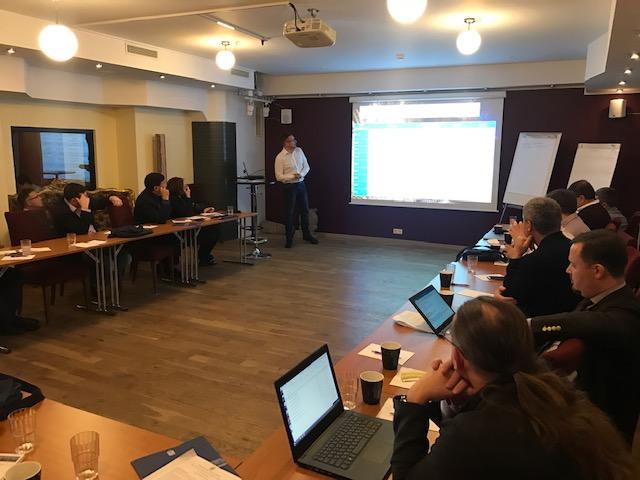 Photo. Workshop participants during speeches.