A representative delegation of leading specialists and managers of oil and gas and drilling companies of Russia and Azerbaijan participated in the program of technical visits organized by the Transeuropean Centre and the international drilling conference in Celle.
It was here in 1859 that the first oil well in Europe was drilled. Now in Celle – Hanover there is a cluster of oilfield services companies and manufacturers of innovative equipment for the oil industry.
Participants of this business trip made detailed acquaintance with mobile drilling rigs, coiled tubing units, installations for automatic connection of pipes and other equipment for drilling and production of oil and repair of wells on offshore and onshore platforms.
The delegation visited the technology and production centers of the companies Baker Hughes, Max Streicher GmbH, KOLLER Solutions, Instral BV and Weatherford, as well as the Drilling Simulator Celle at the Clausthal Technical University.
Among the participants of the event were senior managers and engineers of LUKOIL-Nizhnevolzhskneft, Tatburneft, Drilling Systems Co., Gulf Drilling Supply Azerbaijan and Tyumen Industrial University.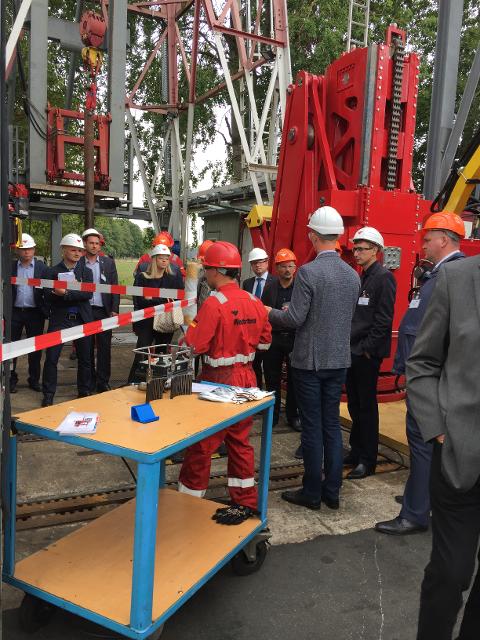 Photo: The delegation is viewing latest equipment by Weatherford.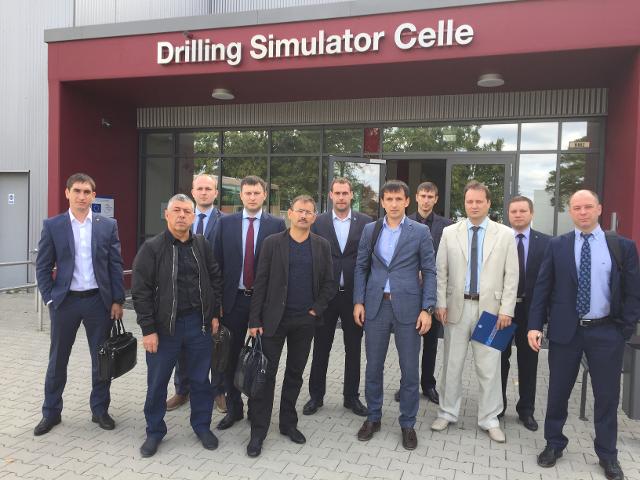 Photo: Russian and Azerbaijan oil and drilling delegation at Celle Drilling Simulator.