April 16-20, 2018 in Dubai, a program was held to study advanced technologies and implement blockchain and processing large amounts of data (big data).
Participants from Russian companies: SUEK, MTS, Sberbank AST, Skolkovo, Sberbank, Gazpromneft, etc., visited the Future Accelerator Fund of Dubai and the organization of Smart Dubai (the government agency for the implementation of the block Chain and Digital Initiatives), the Dubai Gold and Commodity Exchange, the Global Blockchain Council and two technoparks designed to develop and implement start-ups.
The choice of venue is linked to the Dubai Blockchain Strategy and the decision of the Government of Dubai to create the "Most Intelligent City", where the functions of data storage and processing, interaction with government bodies and third parties and management of the main processes will be translated into blockchain. The strategic goal is to translate all document turnover, transactions, processing and storage of data in government and government institutions in Dubai to blockchain until 2020. This will save 5.5 billion dirhams (1.5 billion USD) annually, reduce 25 million man-hours by transferring more than 100 million documents to the blockchain, which are now being processed in traditional ways.
Seminar participants met with Dubai Future Accelerators, the head of the start-up program in the UAE, Dr. Noah Raford. His speech was extremely informative and considered prospects for development and how the world, business, work processes, the human environment may look in 30 years.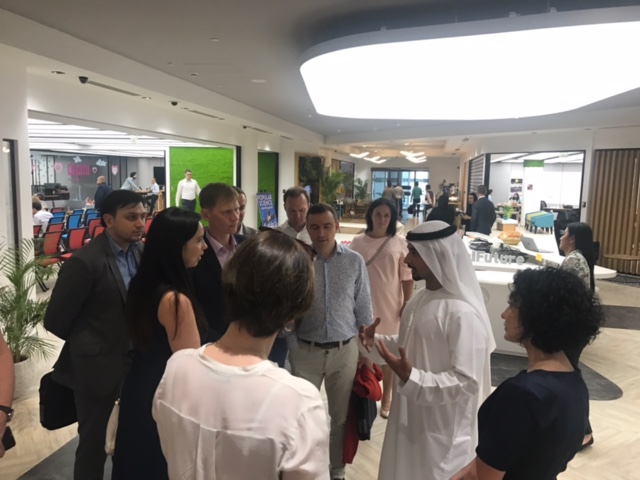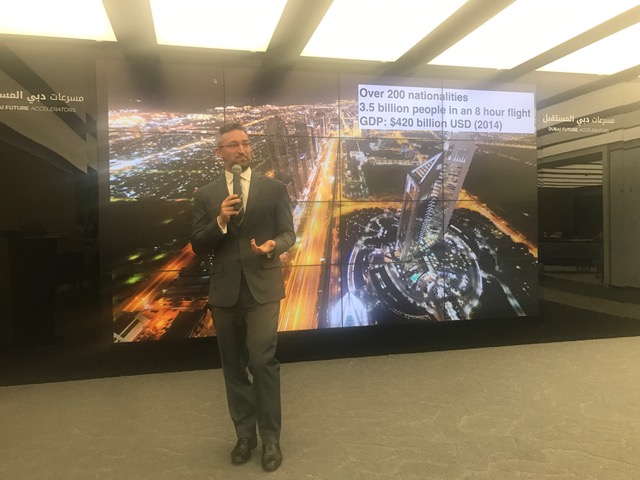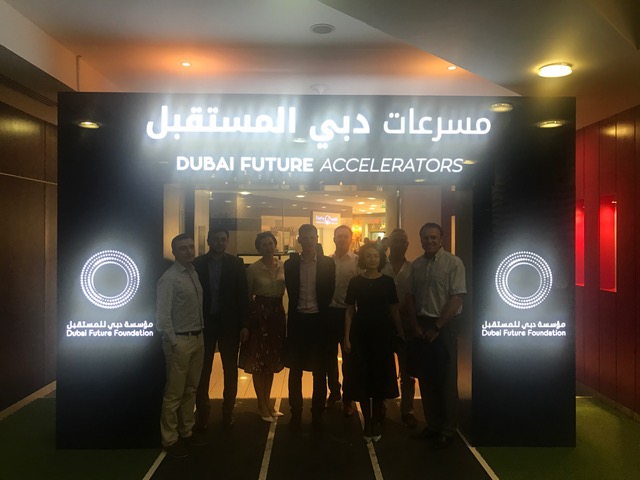 Photo: mettings at Dubai Future Accelerators.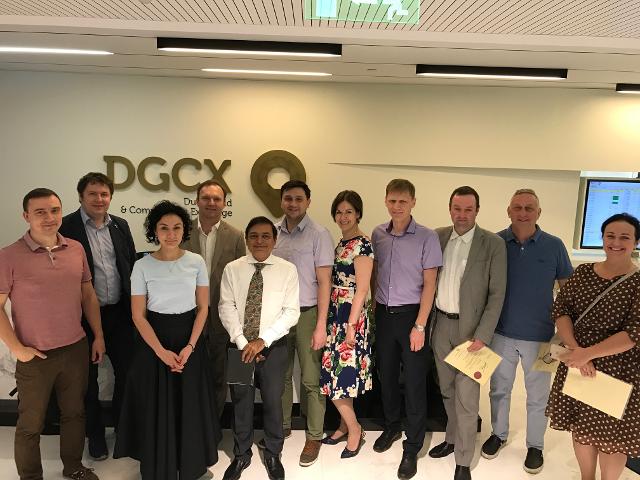 Photo: meeting at DGCX Exchange.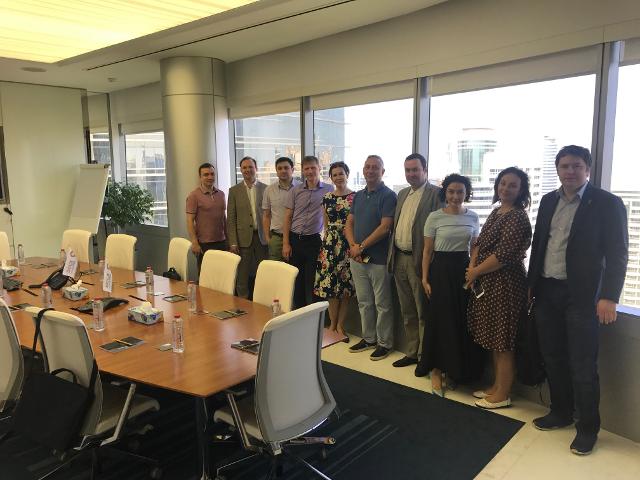 Photo: meeting at в Smart Dubai.