Leaders and leading specialists of wind energy programs of Russia, Kazakhstan and Belarus representing the Ministry of Natural Resources and Environmental Protection of the Republic of Belarus, PJSC "Sberbank", "Vista International" LLP, wind energy design organizations, visited a large wind farm "Brake" near Bremen, taking part in the program of technical visits on wind energy.
Participants of the seminar thoroughly acquainted themselves with the latest technological solutions of the equipment manufacturers for wind farms Enercon GmbH and Siemens Gamesa Renewable Energy GmbH Gerhard Bookjans, member of the board of IFE Eriksen AG, shared the financial and economic calculations and payback calculations for wind energy projects in Germany, Canada, the United States and the Baltic States, proven in 30 years of practice, and demonstrated the company's solutions implemented at the Brake wind farm.
Sabine Schmedding, representative of Bundesverband WindEnergie e.V. (German Wind Energy Association) shared detailed information about the laws and regulations governing the design and construction of wind farms and the system of technical regulation in Germany.
The seminar was also attended by a group of specialists from German companies Fichtner and Messer involved in the design, construction and maintenance of wind farms in Germany and other countries.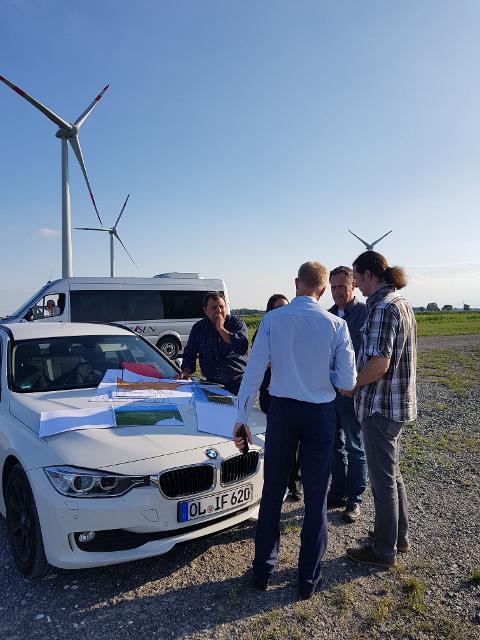 Photo: participants of the seminar visit the wind farm "Brake" near Bremen